flying pied king fisher, birds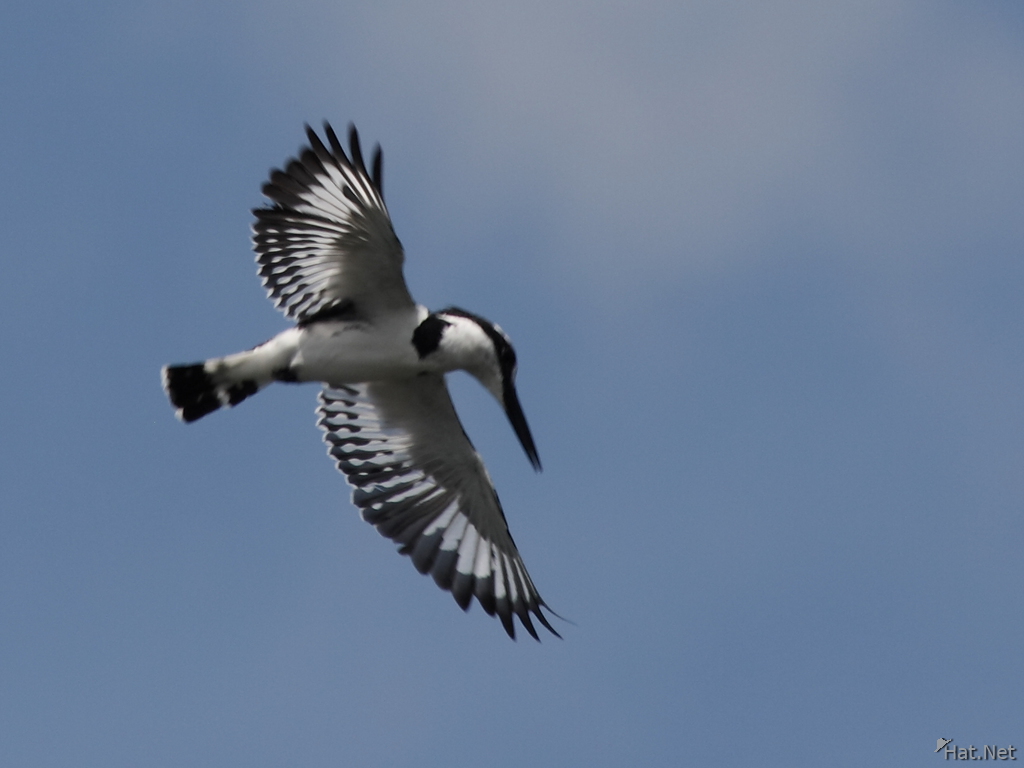 The Pied Kingfisher (Ceryle rudis) is a kingfisher in the near passerine bird family Cerylidae, the water kingfishers. It is the only member of the genus Ceryle.
It is common throughout sub-Saharan Africa and southern Asia from Turkey to India to China. It is resident, and most birds do not migrate, other than seasonal movements.
Direction
Drive 182.72 km or 3.05 hrs north west from last photo
Location
Jinja, East Africa, Uganda, Africa
Info
F 7.1 1/640 ISO 100 with Canon EOS DIGITAL REBEL XTi
Country
Uganda
State
East Africa
City
Jinja
Near
River Nile
Continent
Africa
Day
Jinja
Activity
Samuka Island Boat Ride
Tour
GAP (Great Adventure People)
Date
2007:09:23 10:44:58
Make
Canon
Model
Canon EOS DIGITAL REBEL XTi
Width
1361
Height
1021
Flash
Off, Did not fire
Focal
300.0 mm
Exposure
1/640
F Number
7.1
ISO
100
White Bal.
Auto
Program
Aperture-priority AE
Compensation
0
Hyperfocal
682.77 m
Latitude
0.41665
Longitude
33.1951555555556
Altitude
72.28729282 m
File Size
498 kB
comments powered by

Disqus